At Central Park, your water meters can be generally be found in the laundry cabinet. In some apartments, they may be above the meter box in the kitchen.
To read your meter, lift the flap on the corresponding meter as illustrated below: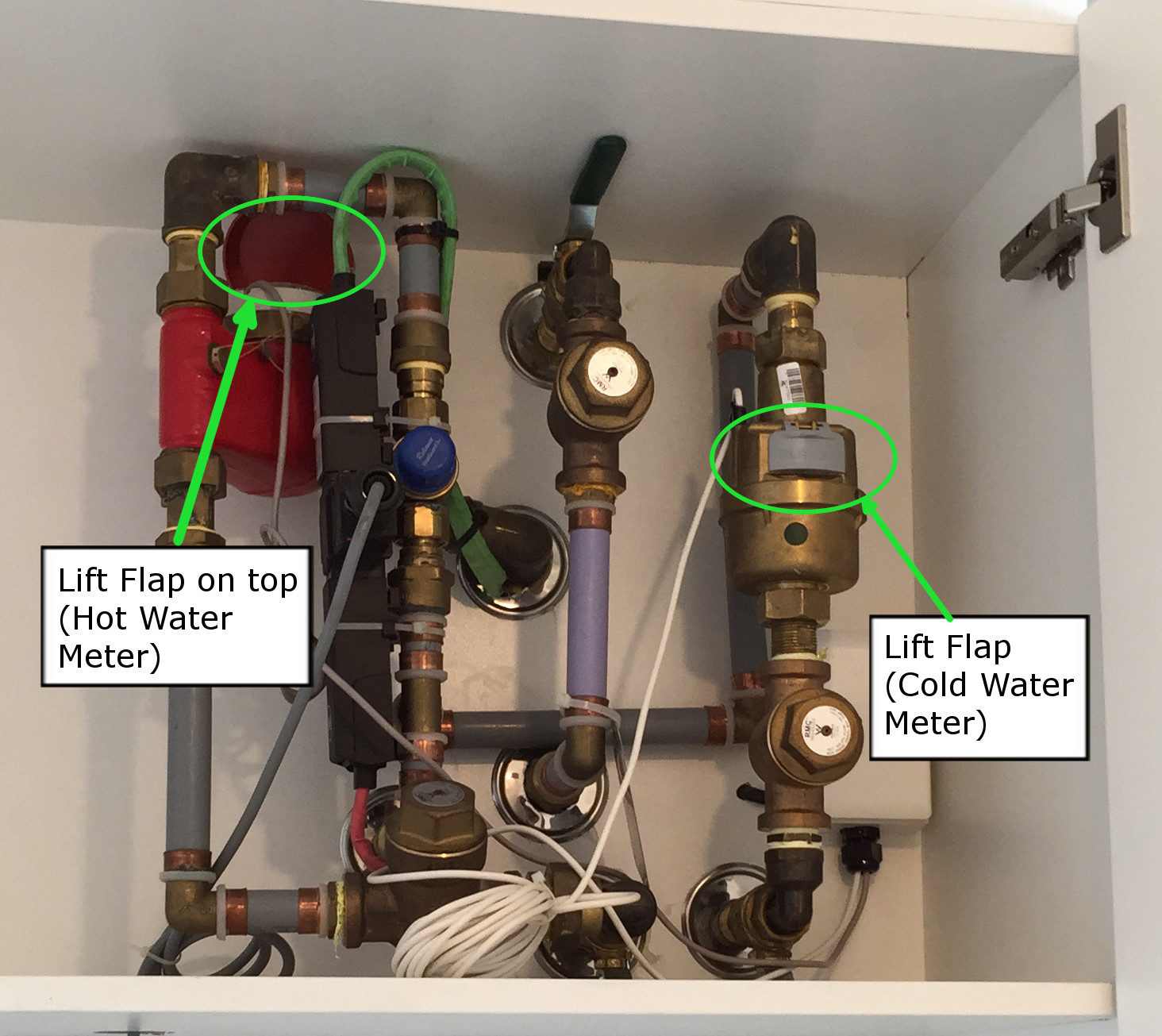 A working meter should turn its dial when you run a tap in your home.